Description: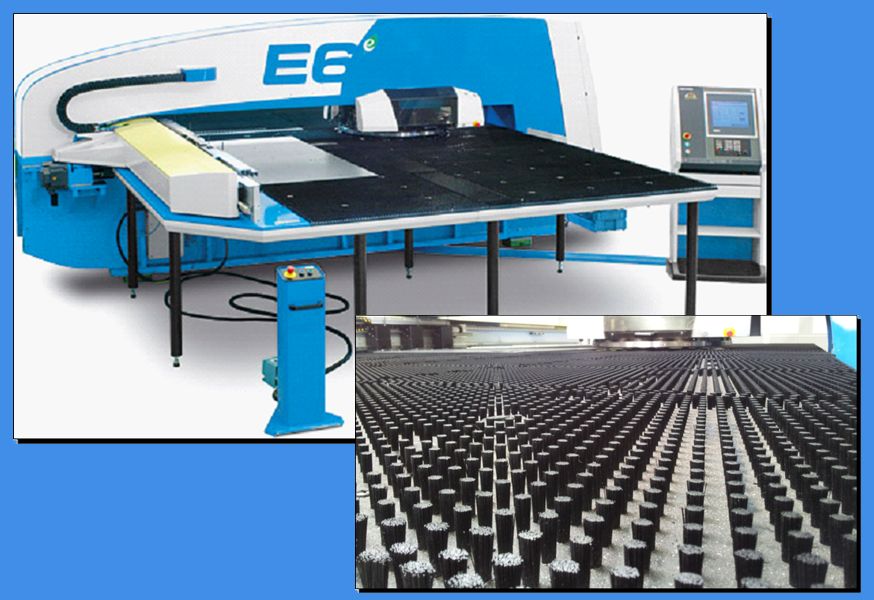 Nibbling machines be used for products whereever not only cutting but also metal forming is required.
Therefore, the main advantage of nibbling machines ist the combination of cutting and forming at the same time, so that the manufacturing of those products can be very efficient.
By using nibbling machines a huge number of several forming tools can be used.
Application:
The maximum sheet thickness is up to 4 mm.
We have listed some of the shapes, we can offer:
| | |
| --- | --- |
| Flächenprägungen zur Stabilisierung: | |
| Sickenprägungen zur Stabilisierung: | |
| Sonstige Form-Prägungen: | |
| Lüftungsschlitze und Kiemen: | |
| Laschen: | |
| Kleine Falzungen: | |
| Kleine Kantungen: | |
| Halte- und Klemmlaschen: | |
| Aushalsungen: | |
| Kröpfungen: | |
| Kröpfungen mit Senkfläche: | |
| Bördel: | |
| Senkungen: | |
| Gewinde: | |
| Gravieren und Beschriften: | |
| Halbabscherungen (für Kabeldurchgänge): | |
| Körnern (Markierungen anbringen): | |