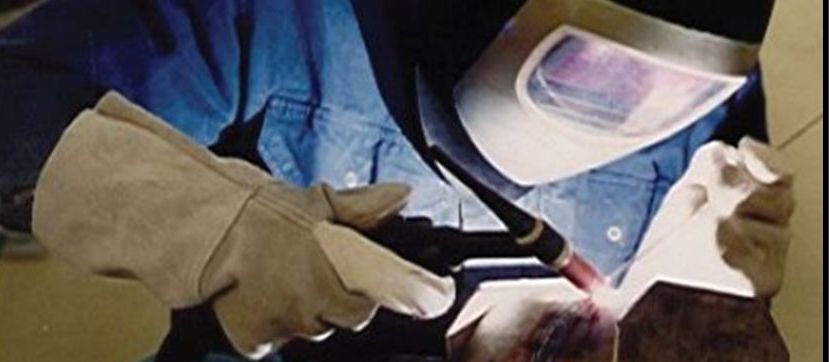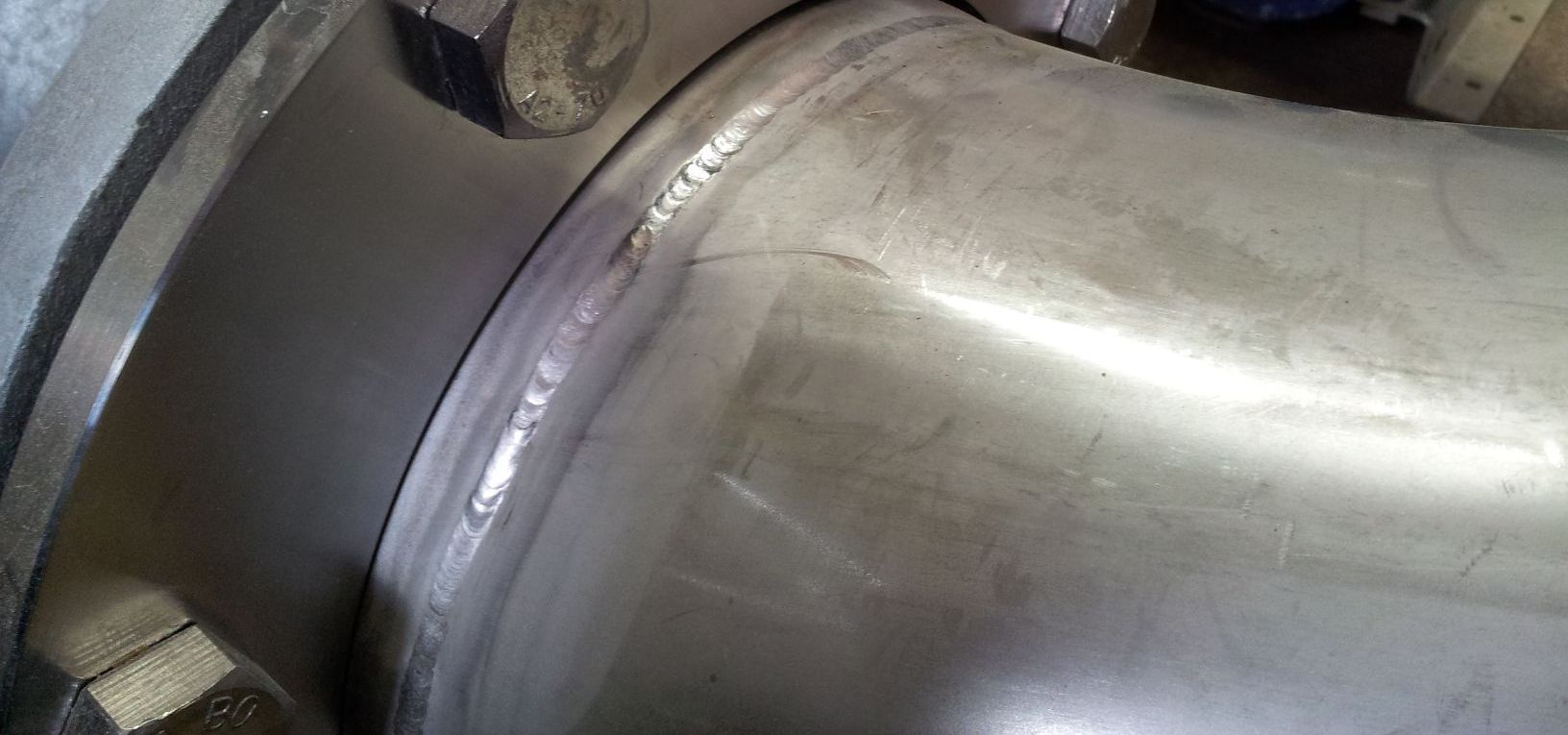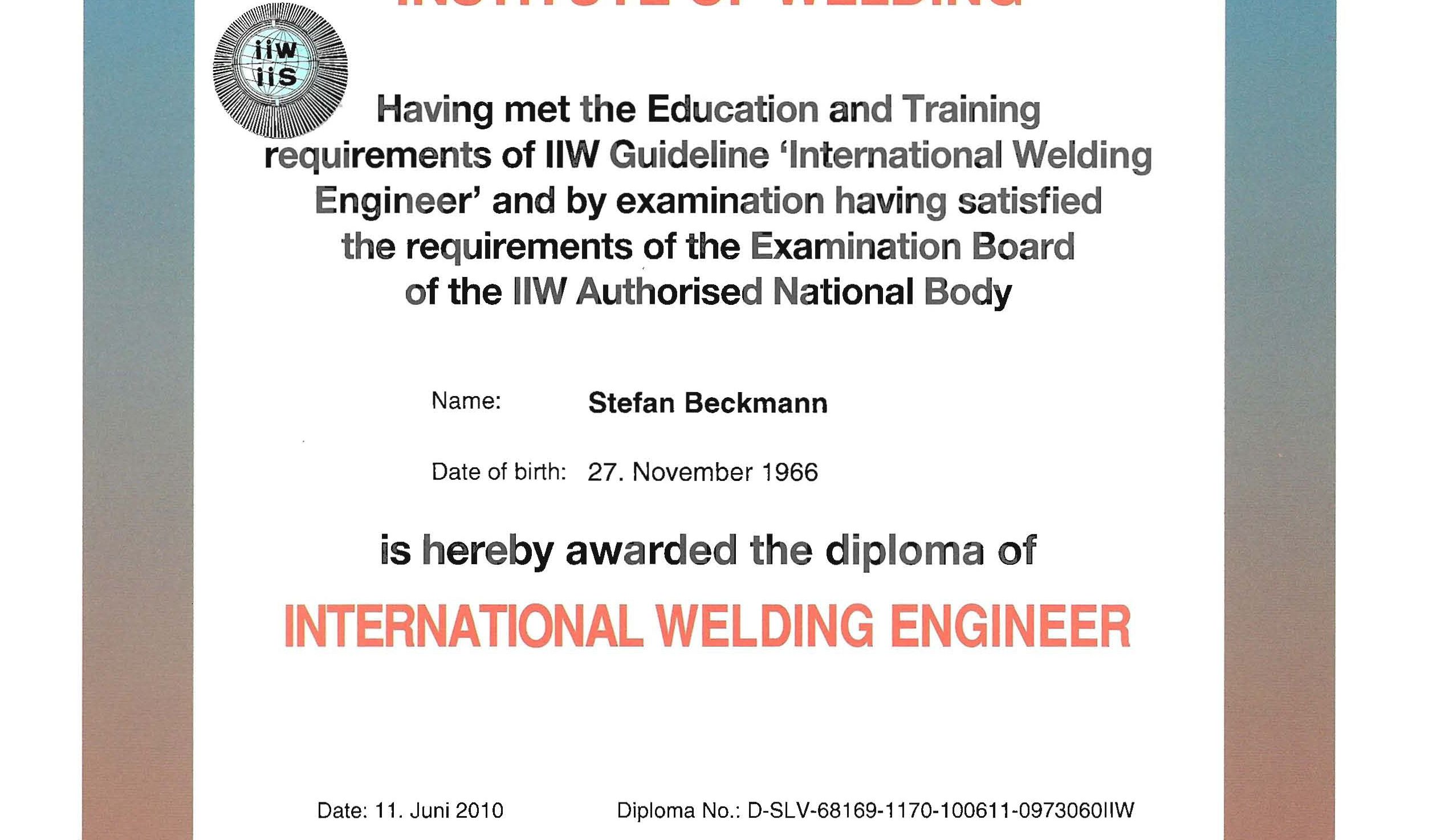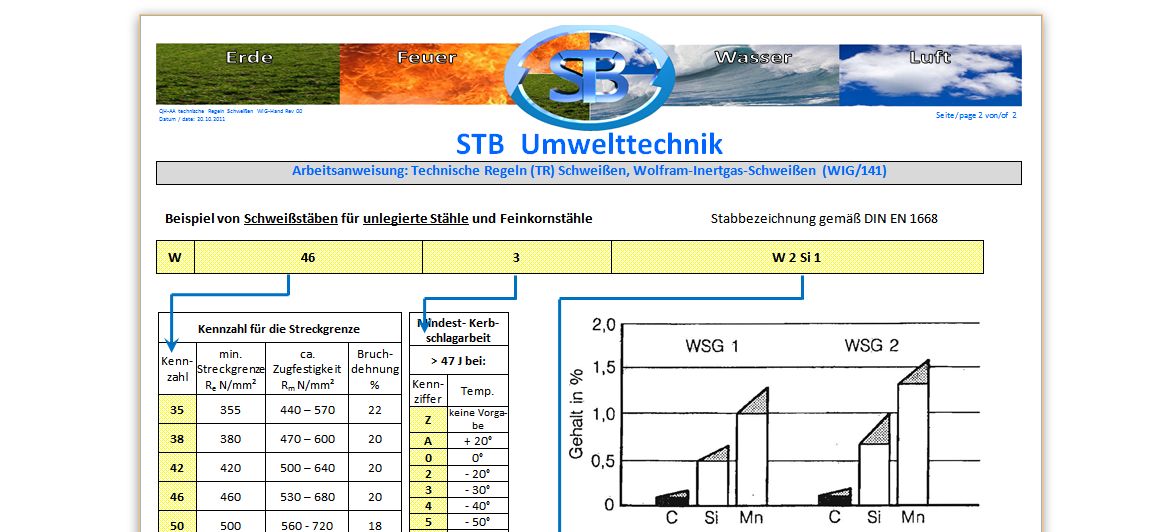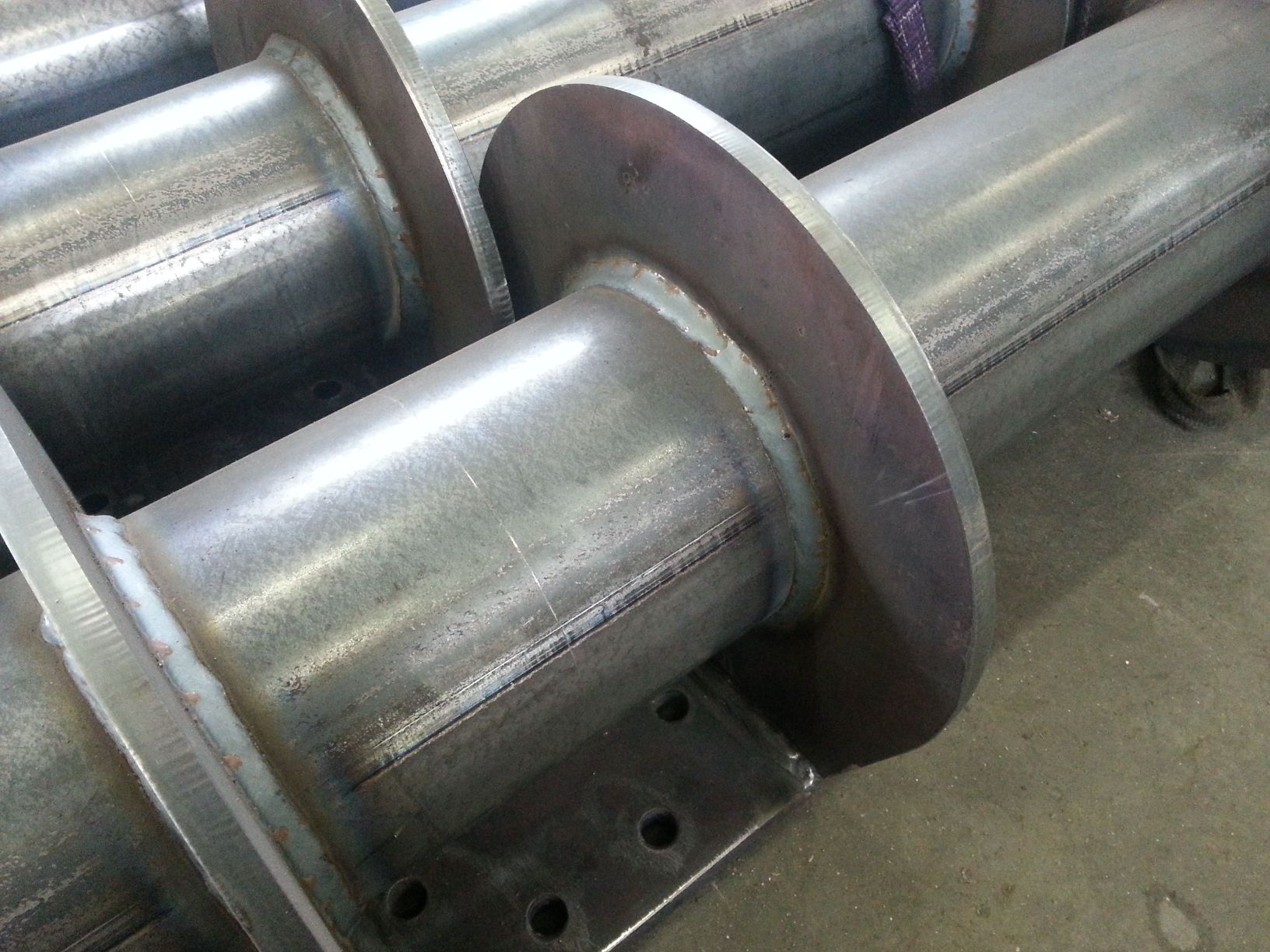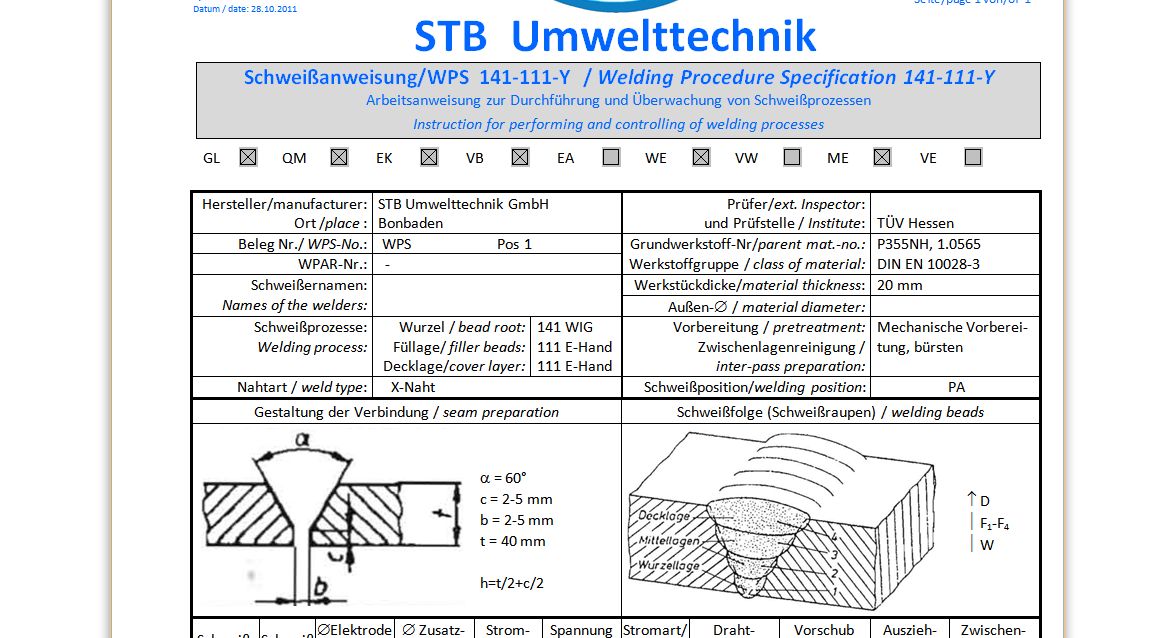 Description: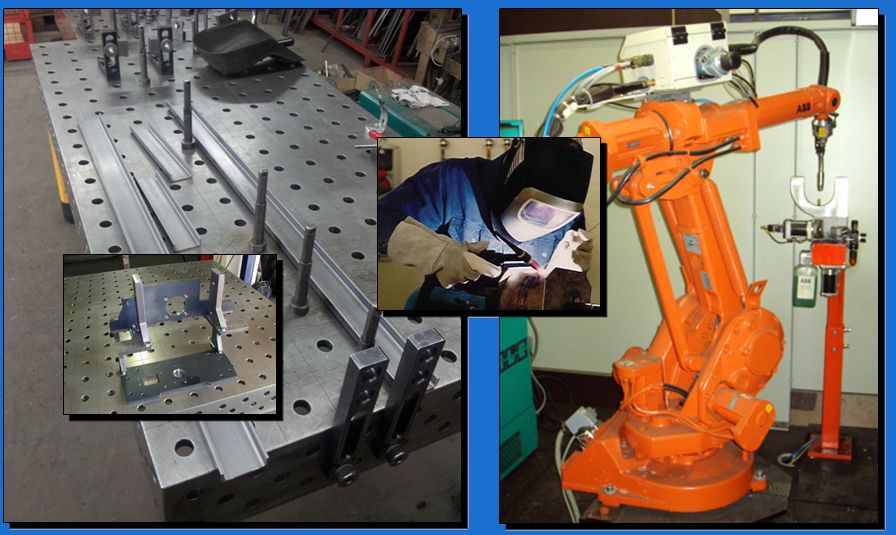 Small and midium size products are manufactured on special welding-clamping tables. Because, on those working-tables the products can be adjusted and fixed exactly to achive perfect measurements according to the required drawings.
Since 2015 we additional have implemented a continous welding process inspection. Our welding engineer carries out a welding procedure sheet for all welding processes not only for subjects to acceptance.
Welding electrodes and welding wires are stored separately and unmistakeably sorted.
Heating tubes to warm-up the electrodes are available.
We also control and ensure T85-temperatures during the welding process.
We have welding procedure qualifications for all welding processes, which we carry out. We cooperate with TÜV/MOT and SLV Mannheim (Welding Training and Research Institute).
Application:
We offer the welding processes of WIG/TIG-welding, MIG/MAG-welding, MMA-welding and also robotized welding.
We process the following materials:
Normal carbon steels,

fine-grained

steel, heat-resistant steels
Aluminium and Aluminium alloys
Standard stainless steels
Austenitic stainles steels like 1.4539
Duplex-stainless steels like 1.4462
Nickel-base-alloys like Hastelloy, Incolloy, Monel
etc.
The following list gives an overview about the most common used stainless steel materials in our company.