Description: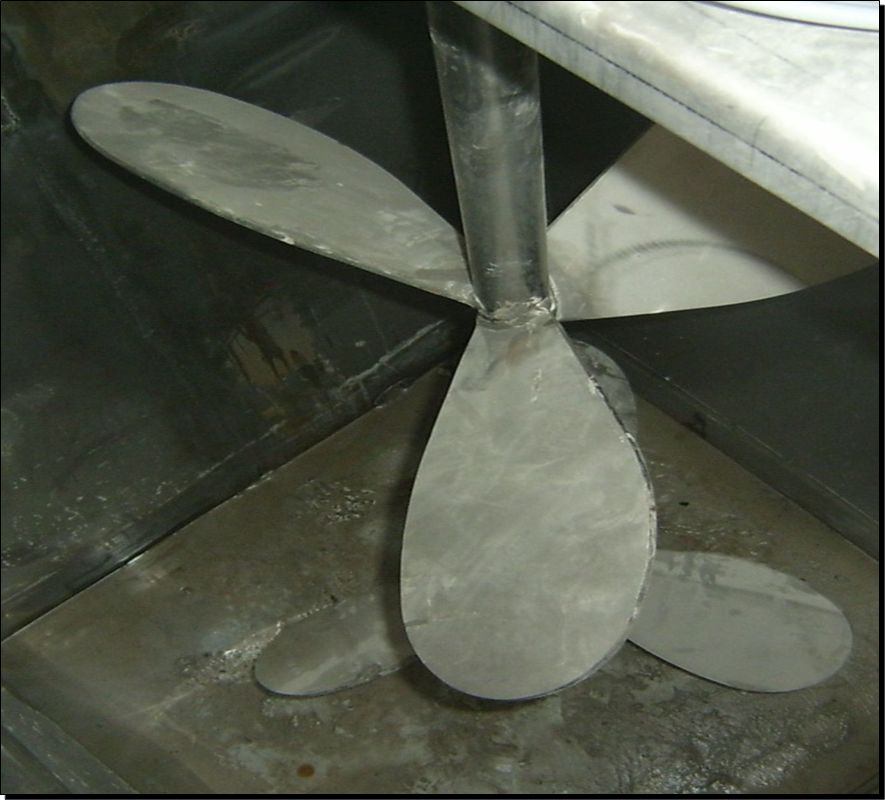 We develop, construct, manufacture and deliver vertical agitators. These types of agitators are able to handle very big tank volumes. They generate huge energy inputs into the tank.
If these vertical agitators are not mounted at concrete bridges, we can also offer suitable steel bridges made by STB Umwelttechnik.
Application:
It is used in aeration and denitrification tanks, primary anaerobic tanks and for homogenisation of sludge liquor tanks .For an intensive mixing an for mixing-in of several liquids.
It can be used for max. diameters and edge lengths of 5,0 up to 35,0 m and a max. water depth of 2,5 up to 8,0 m and a tank capacity up to 6.000 m³ can be stirred with just one of these type of agitators.
Special Benefits:
No or very little sediments on the tank bottom
No air input and aerosol discharge through the surface
Clam water surface
Vortex-free recirculation
On extra using pedestal necessary
Individual design and optimised for different customer requirements
Slowly turning mechanical agitator with drive in dry arrangement and vertical shaft
Welded propeller with 2 or 3 blades for all diameters
Radius formation adapted to circumferential speed
Direct thorough mixing and homogenisation
Propeller designed for gentle treatment of flock's
Designed like a ship screw
Stable spur gear motor with housing in agitator design
Installation and removal possible at filled tank
No need for gear dismantling / installation to change oil
Left-hand or right-hand rotation available, provided that the agitator is designed accordingly
The following material are available:
Steel-galvanized or coated
Typical stainless steels (s.s) like s.s. 304 or s.s. 316 / s.s. 316 Ti
For special requirements we can even offer special materials like 1.4462, 1.4539 (Duplex) or even higher alloys like Hastelloy
The following options are available:
R-V-SB= special floating sludge destroyer
R-V-X= number of propeller levels