Description: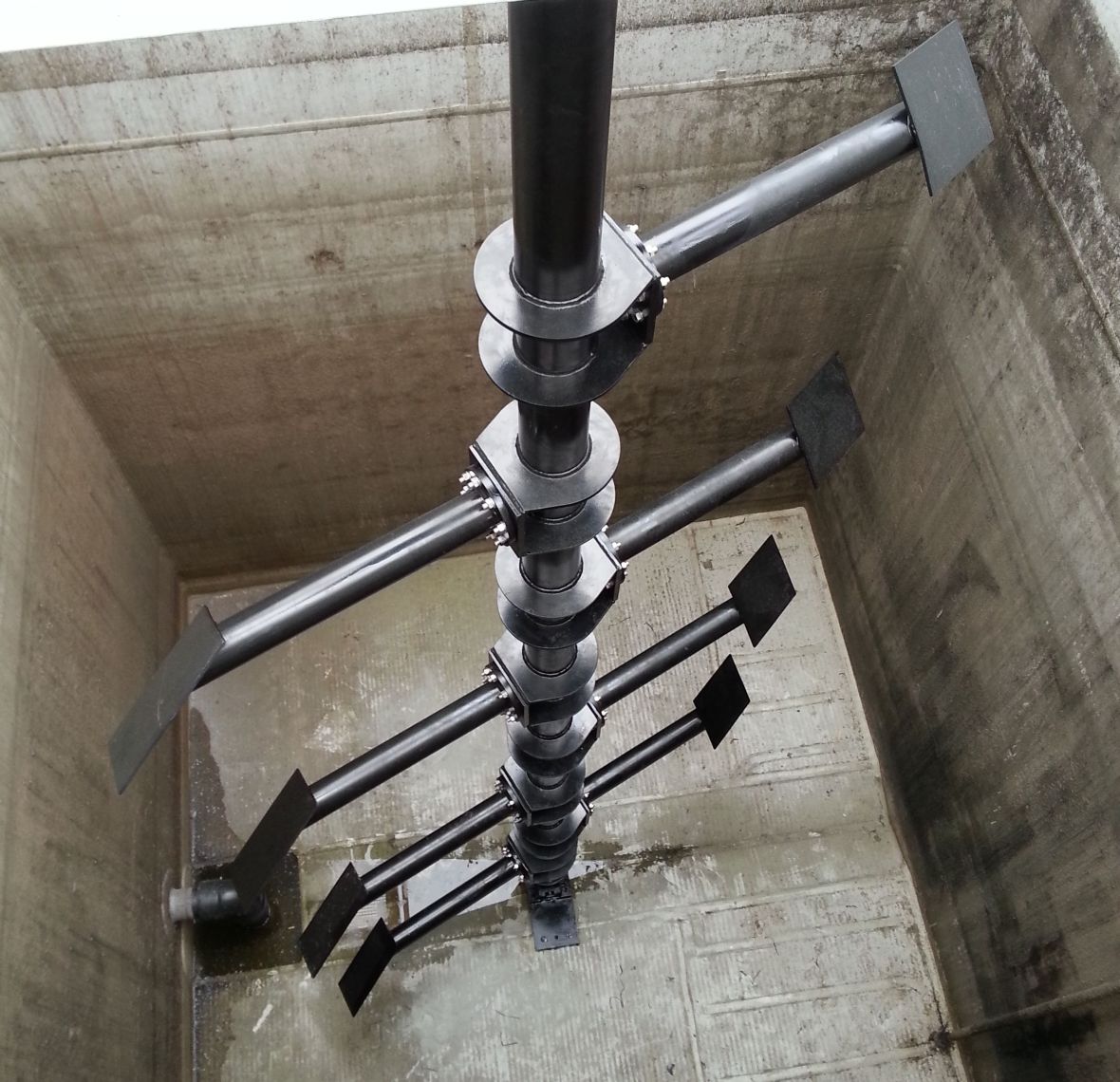 We develop, construct, manufacture, deliver and assemble for you a custom-built biogas mixer. The paddle-mixers are used inside of hydrolysis tanks. Due to the strong design, the paddle-arms can stand against high loads. Therefore the welding's must be carried our very carefully.
Besides, our new paddle-mixer is supplied with the special designed ground bearing which guarantees a smooth running, so that system faults caused be blockage can be almost avoided.
Application:
This mixer is designed to be used in hydrolysis tanks. These mixers can be designed for horizontal or vertical installation, depending on tank shape, biomass and individual requirements.
Important Note:
Paddle-mixers are only able to mix the biomass inside its own paddle-arm-radius. That means that the paddle-mixers are generally not able to circulate the complete hydrolysis-tank volume.
If the complete tank volume should be circulated we recomend our NEW Universal-Intermix UD-Mixer.
Special Benefits:
Individual construction according to our customer's requirements.
Construction and determination acc. to our customer's requirements.
The following material are available:
Steel-galvanized or coated
Typical stainless steels (s.s) like s.s. 304 or s.s. 316 / s.s. 316 Ti
For special requirements we can even offer special materials
The following options are available:
R-Bio-6= agitator with 6 arms
R-Bio-8= agitator with 8 arms
R-Bio-10= agitator with 10 arms
| | |
| --- | --- |
| Mixer shaft and supports right after welding | |
| Mixer during primer and painting process | |
| Mixer shaft suspended from a crane. Ready for assembling | |
| Mixer during assembling process | |